The Week In Review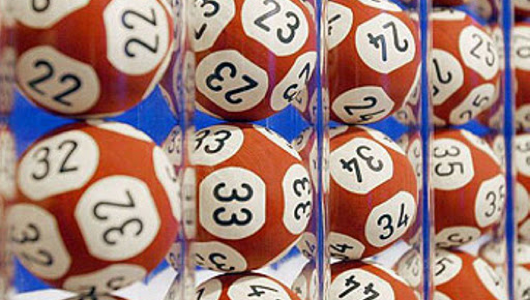 The cost of playing the PowerBall lottery just went from $1 to $2. This means that throwing your money away is now twice as expensive as it was before. It's as if you were walking by a burning trash can and asked the hobo warming his hands over it if you could put a dollar in there, and he said "No, but you can put in two!" This doesn't make a whole lot of sense. It is simply more cost effective for you to sit at home with a bunch of ping pong balls, pick six them at random from out of a hat, and then flush a buck down the toilet when you're done.
Proponents of the lottery will say that it is a program which provides much needed money for schools and parks, and as far as it goes, that is true. The fact that this money is raised by preying upon people's extreme ignorance of statistics is what bugs me. For instance, the odds of winning the PowerBall jackpot are 1 in 195 million. If you played the PowerBall once every hour, it would take you over 22,000 years before you realized what a fucking retard you were for spending that kind of cash trying to correctly predict six totally random numbers. You could've put that money into an education, bought a house, blown it on booze, or put it towards some noble cause that would benefit mankind such as launching David Lee Roth into the interior of the sun.
And what's worse than preying on ignorance is the fact that the lottery is most often played by the people who can least afford to be playing it. It's like a tax on the poor as well as a tax on sucking at math. The lottery is wrong, evil, and the worst part of it by far is that I haven't won it. I came close once, though. Really, really fucking close.
I was eighteen, zoning out to the TV in the living room when I heard my mom making odd noises in the kitchen. "What's going on, mom?" I asked as i walked into the room. She was sitting at the kitchen table, shaking, and looked up at me. "I think we just won the lottery." Everyone dreams of that moment, don't they? You know why? Because it kicks major league fucking ass. Instantly, I had visions of the pool we'd put in the back yard, the Heineken we'd fill it with, and the crowd of suddenly willing female classmates lounging by it wearing a smile, and nothing more. Life was about to get motherfucking GOOD.
But first, the details. I sat down and looked at the ticket as my mom read off the numbers: 1? Yep. 2? Yep. 7? Uh-huh. 9? Oh yeah. 16? You know it. 38? Yes! Then I looked over and noticed my mom was reading the numbers off of the scantron sheet she'd filled out to get the ticket with those numbers on it. Deflated, I had to explain to her that, well, of course the numbers on the ticket would match. "Oh yeah, yeah, yeah. I'm so excited I think I'm going to faint. Here, I'll read them off the ticket, and you look at the newspaper."
1? Yes. 2? Yes. 7? YES. 9? YES!!! 16? MOTHERFUCKING-YES-ONE-MORE-BABY! 38? YEEEEEEAAAAAAHHHH- wait. Did you say 38? The last number we had picked was 38. The number I was reading in the newspaper was a smudged 33 that looked exactly like the number 38. And with that, the Heneiken evaporated, the pool disappeared, and the lithe young women ran off to find someone with a little better luck, those bitches. But hey, 5 out of 6 is pretty good, right? That's got to be worth a solid chunk of change.
That week, the most people in the history of the Illinois lottery got five out of six numbers correct. Our ticket was worth $90. Since then, I've never gotten more than one number correct.
On to what you missed last week while you were wondering if God is some kind of wise-guy or what:
Once again, don't forget to get your hypothetical questions in to me ASAP. This week, the author of the chosen question will win a prize that is bound to please, assuming you're into shit I found by the side of the interstate. Get cracking, people.