Sometimes You Reach For The Stars…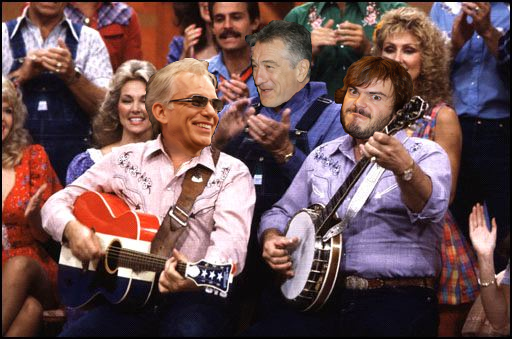 …and other times you spend your time photoshopping your mental image of Hee-Haw: The Movie. Such is life.
(Yes, of course Jack Black, Billy Bob Thornton, and Robert DeNiro would star in it. H/T to By Ken Levine commenter jbryant for the casting.)
In other total wastes of time, God is apparently doin' a nu thang, which I was totally unaware of. Thank God for rapping Christians, or I'd be totally out of touch.