The Lost Dogs On Drugs Post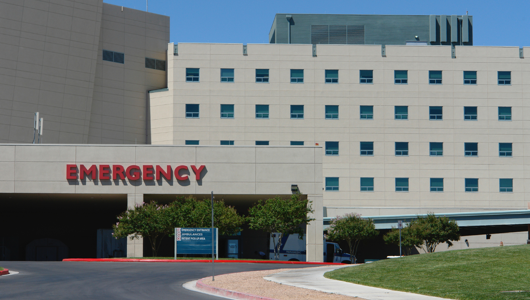 I had planned on writing a lengthy post this weekend, and I am here to tell you that it would have been the funniest thing you've ever read. Fuck side-splitting, it would have been side-evisceratingly funny. You probably would have died laughing, which doesn't sound all that great, what with the dying and all, but you wouldn't have minded and there would have been chuckles coming from your grave for months afterwards. But dear friend and Dogs on Drugs Hall of Fame Commenter Squatch put a fucking end to that.
I got a call this weekend that Squatch was in the hospital in rather serious condition. I told him that taking 16 supermodels to bed in one night was pushing things, but did he listen? No. He was ears deep in some Brazilian trollop and couldn't hear a fucking thing.
So I hauled ass down to Tucson and walked in just as the doctor was telling him what the score was. I sat down, listened to what the doctor had to say, and when he was finished I said loudly enough for everyone to hear, "Boy, you come in for micro-penis enlargement surgery, and look what happens!" Ruin my weekend, will you?
Actually, I'm just having some fun at Squatch's expense. I've known him for pretty much all of my adult life, and I've shared many things with him: an apartment, several trillion beers, and a mutual love for Alzheimer patient cage fighting.
Jesus, that's horrible. Did I just write that? Chalk it up to lack of sleep. For the record, Squatch and I have never staged cage fights between Alzheimer patients. Toddlers, sure. Albinos, of course. And yeah, there's been the odd bout between bewildered boat people, but never Alzheimer patients. We have our scruples, you know.
Ok, enough of that foul gibberish. The point I was trying to make before my own dementia derailed my train of thought was that Squatch was pretty damn sick, and since I love him like a brother, I spent a lot of time at the hospital with him this weekend. And I say "a lot" not because I wanted to spend less time with my sick friend, but because as anyone who has ever been in a hospital can tell you, hospital time is measured in fucking eons. Everything takes goddamn forever.
And while we sat there waiting for whatever, we got to listen in on the medical events going on with Squatch's roommate who was a sweet, elderly man who was hard of hearing, which caused his entire medical history to be discussed at absolutely top volume. I swear, after a day in the same room as that guy, I know more about his medical history than I do my own.
We also got to listen to this conversation:
Elderly Woman: DAD, ARE YOU POOPING?

Dad: I DON'T KNOW.

Elderly Woman: WAIT! DON'T CHECK WITH YOUR HAND! DON'T… OH, NO.

Dad: I POOPED.

Elderly Woman: I CAN SEE THAT. I'LL CALL THE NURSE.

(several eons later)

Nurse: HI, WHAT CAN I DO FOR… OH NO!

Dad: I POOPED.

Nurse: WHAT DID I TELL YOU? IF YOU NEED TO CHECK TO SEE IF YOU POOPED, CALL ME! I'LL CHECK FOR YOU. DON'T CHECK WITH YOUR HAND!

Dad: YEAH, BUT I THOUGHT THAT…

Nurse & Elderly Woman: NO! NO! DON'T CHECK WITH YOUR HAND AGAIN! NOOOOO!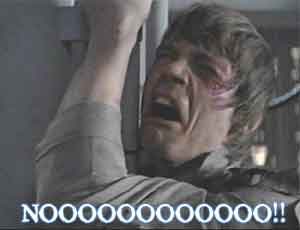 And what was crazy about that conversation is that we heard it more than once. The exact same conversation. It was surreal. I was starting to think that maybe I had some sort of morphine contact high or something.
Anyway, everything turned out for the best. The sweet old man was hosed down and sent home (he'd been there for quite a while, so I was happy for him), and Squatch rebounded nicely and was released in time for me to load him up on mescaline and take him to a tractor pull.
But it left me with no time or energy to write that mythical, lost Dogs on Drugs post. Instead, you get Chachi singing some bubblegum pop bullshit. I'm sorry.