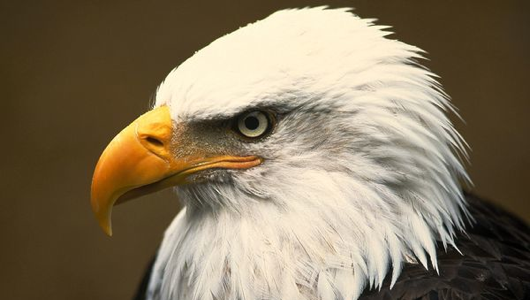 The day after New Year's, I went hiking on a trail here in Arizona known as the Goldfield Ovens Loop. This is a nine or so mile trail that includes an odd feature: A giant fucking oven carved out of the side of a mountain, as if God himself decided to make some hash brownies or something. Another odd feature: A large sign informing me that there are nesting bald eagles about, and that I'm keeping them from getting their groove on. Apparently, if you're a bald eagle getting ready to do your sexy thang, a hiker walking at the base of the cliff you're perched upon is the equivalent of a cold shower, a kick to the nuts, and a surprise visit from the mother-in-law all rolled into one. That's fucking lame, bald eagles. Very, very lame.
You wanna see how it's done, you look to the dominant life form on this planet: Humans. Did we get here by being a bunch of giant pussies afraid to make that first move unless things were just right? Fuck no. We're people! We're all about the wanton public fucking. Turn a TV to any random channel and chances are 50% that the people you see are fucking, talking about fucking, just getting done fucking, or planning on fucking. The other 50%? Dealing with the resulting overpopulation by shooting each other in the face so we can get back to fucking. It's how we roll.
And if you don't want to go the way of the dodo, it's the way you need to start rolling too. You eagles need to start hanging around teenagers for inspiration. When I was a teenager, I was so goddamned horny that I'd be all over my girlfriend the very instant I thought it was cool. And it was almost never cool, which explains the looks the other people at the funeral home gave us.
Seriously, here's a real-life, 100% true example. I was drinking with friends in a bar at the University of Illinois (C.O. Daniels, if you're familiar with U of I) and a friend of mine named Lance brought over a pretty young thing in a very tiny skirt to our booth. They flirted and got a bit hands-on for a while, nothing too out of line, and then finally Lance whispered something in her ear that set her to giggling. I turned to say something to my roommate and when I turned back, she was merrily bouncing away on his lap. In a totally crowded bar. And as we excused ourselves to buy another round, the DJ killed the music and announced "Will the two people in the booth by the foosball table PLEASE STOP FUCKING AND GET A ROOM!" Needless to say, the bar exploded into cheers.
That is how you fucking do it, bald eagles! You think this guy Lance has problems producing offspring? Fuck no, he's probably got ten or twelve of them right now to judge by that behavior. Oh sure, they may be a bit retarded or deformed since they were all conceived while daddy's blood-alcohol level could be more accurately described as his alcohol-blood level, but it's not like we're asking bald eagles to cure cancer or anything. Just sit there long enough for us to take a stirring all-American photo before you fly straight into a wheat thresher, or whatever it is retarded birds do.
And pandas, I'm looking at you too. Oh sure, you may look adorable, and have cutesy-wutesy names like Ping-Ping and Tick-Tock, but you're just fucking bears. We could replace you by heading out into the Rockies with a tranquilizer gun and a box of Clairol for Bears. Holy shit, if someone put a human male in an enclosure with a human female and then spent a zillion fucking dollars trying to put the two of them in the mood the result would be like someone gave the Duggars Beer, Viagra, and Spanish Fly. So get with the fucking program, pandas.
I could go on and on about pain-in-the-ass species who need our help to get laid. Storks are "very uncooperative when it comes to breeding". Komodo Dragons can only be bred in captivity when the female impregnates herself. (I'm not kidding.) That speaks well for the lady Komodos, but what the fuck is up with the limp-dick male Komodo Dragons? Sumatran rhinos? You assholes are gonna be extinct fucking FAST if you can't get past how ugly you are. You're competing against humans, who fuck on full display, dogs, who fuck couch cushions for chrissakes, hamsters, who eat their fucking kids as snacks when they're feeling peckish… The list goes on and on. So straighten up and fly right, bald eagles. Start fucking!