You Got Screwed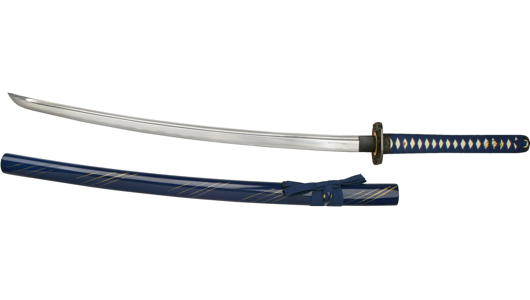 Kevin, from Always Home and Uncool, asked me to do a guest post for DadCentric recently, and I agreed, slapping together the usual collection of dick jokes, treasonous statements, and death threats to local weathermen. Having sent that on its way, I began to wander around the internet looking for filthy hardcore action involving barely legal teens something to inspire me to write a post for my own site. Instead, I found something rather unexpected.
Way back in September of last year, I wrote a post about having run across a sword wielding maniac in a minivan. Just a few minutes ago I randomly happened across this mug shot of an individual who was found by county sheriffs on that very day, less than thirty minutes from my house, fucking around with a samurai sword:
That can't be a coincidence, can it? Actually, I hope it is because a quick search of the Arizona Inmate Locator shows that this person is not currently incarcerated, and I doubt he's reformed and gone on to a rewarding career in baby photography. This lunatic could be stalking me as we speak.
It's a chilling thought, and one that makes me glad that I protect my anonymity on this site.
– Al Gore